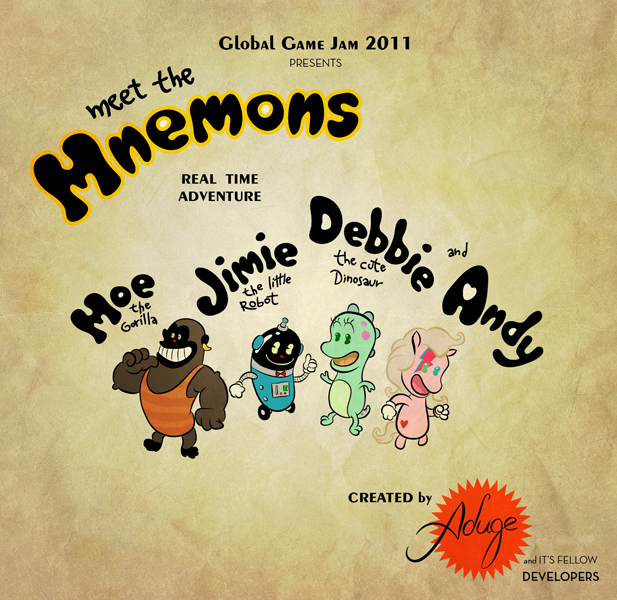 Hey everyone!
This is the result of our Global Game Jam 48 hour effort: Mnemons! This year's GGJ theme was Extinction.
Mnemons is a top-down 2 player co-op game taking place in a childish memoryscape. Players controls toys that must retrieve important objects from the memoryscape in order to avoid the complete extinction of that memory.
The players are, however, suffering from a condition similar to neurological extinction, where two identical, symmetrical, inputs makes them inoperable or inefficient.
You can download the game at it's Global Game Jam page